Oxbow Academy Leads the Way in the Treatment Community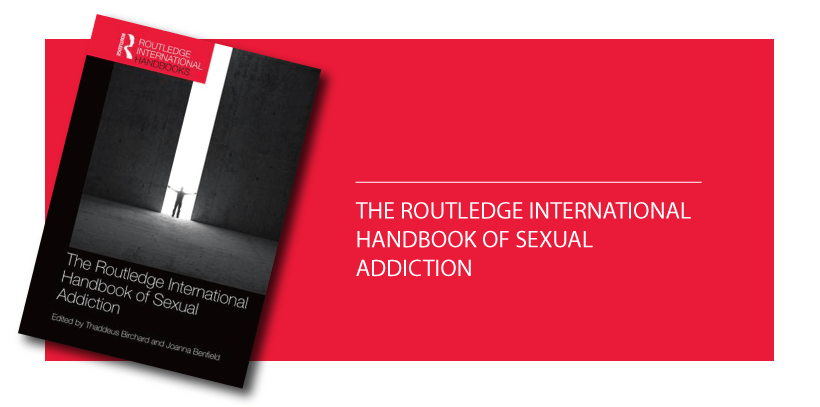 The Routledge International Handbook of Sexual Addiction is a handbook for professionals who treat sexual addictions. Oxbow Academy clinicians and former Research Director and therapist, Maria Watters contributed to a chapter to this handbook. The chapter helps other clinicians learn the best practices for treating adolescents with sexual addictions, such as pornography addiction.
The United Kingdom-based publishers contacted Oxbow Academy because they knew that the school has more than twenty years of experience in helping young men with sexual addiction. They recognized the quality of the program and the program's research. They trusted Oxbow Academy to instruct other people in the industry in best practices for treating troubled teens.
The chapter that Todd and Maria contributed is called Problematic Sexual Behavior and Adolescents. The chapter describes Problematic Sexual Behaviors (PSB) that troubled teens might display. It also identifies risk factors for PSB and researched-based treatment recommendations. In addition, the chapter includes a case study that describes the successful treatment of a young man who attended Oxbow Academy.
An Opportunity to Give Back
In spite of many years of experience in treating sexual addiction, Todd still found writing the chapter to be a surprising experience.
"Honestly, it is kind of surreal. I was the kid growing up that never wanted to read handbooks. Now I wrote part of a book that is going to help somebody else," Todd said. "It's not something that I thought I would do. I got into this to do treatment and help kids and families."
Todd acknowledges that writing the chapter was another way of helping kids and their families. Contributing a chapter was a way of giving back to other professionals who want to achieve the same goal of helping troubled teens.
Yet, Todd was circumspect about what the chapter could achieve. "I don't think by any means it is going to revolutionize treatment for adolescents but it is definitely going to help people effectively treat kids. It is one chapter in one book," Todd said. "How many more books need to be written? How many more chapters need to be written?"
Still, Todd considered writing the chapter to be a valuable experience. He was grateful for the opportunity to give back to the treatment community.
"Because we recognize that Oxbow is one facility, but there are thousands of kids that need the same level of care. We cannot provide care to all of them," said Todd. Contributing a chapter to the handbook was a small way to help ensure that the young people get the best quality of care possible.
A History of Success
Maria also recognized the importance of the work that she and Todd had done.
"It was a little bit intimidating for sure, but it was also such a cool undertaking. Such an incredible opportunity to share what we have learned." Maria said.
Because she has had the opportunity to see the success of Oxbow's program many times, she knew that the practices of the Oxbow Academy program could help others. She recently sent a card of Congratulations to one of the young men that she treated. He graduated from a transition program, as well as graduating from high school. The young man's family told Maria that he is like a different person.
Successes like this one are by no means rare. Maria has seen many similar success while working at Oxbow Academy. "Some of the boys there may not reach the same level of independence that someone else, but they are managing the behavior that got them to Oxbow."
Oxbow Academy is dedicated to helping young men overcome sexual disorders. Todd and Maria's contribution to the handbook was one of many ways they work to improve research and provide quality treatment to young men with sexual addiction.