Many families caring for a teen boy who has sex-specific issues feel they are alone. The issues facing these families feel overwhelming. There is also a social shame surrounding anything related to sex. This can make reaching out for help difficult.
If your son or a teen you know is struggling with a sex-specific issue, please do not give up. You are not alone. Many other families have experienced the same struggles. Oxbow Academy has helped hundreds of families like yours.
Oxbow Academy specializes in treating 10-17-year-old boys who have sexual-related issues. The clinical services provide a path to reuniting your family.
In this article, you will learn: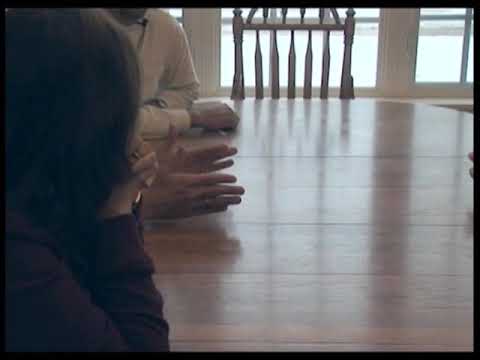 Why Seek Specialized Treatment?
If your son is struggling with sex-specific issues, he may be reluctant to take part in traditional therapy. Your son may be afraid that his therapist or the other teens in his group will judge him.
At Oxbow Academy, each of the teens faces similar issues. Therapists are trained to address your son's issues without judgment. But each person will still be accountable for his actions.
Also, when your son comes to Oxbow Academy, you can be certain that his privacy will be respected.
In some cases, courts have allowed teens facing pending legal issues to come to the academy. Often, there is an understanding that if teens complete treatment the courts will relinquish authority.
How Can I Be Sure My Teen Need Specialized Treatment?
Most of the families with teens who come to Oxbow Academy question whether their teen should be here. Families often discover they only know a fraction of their teen's sex-related issues.
Each student takes part in a 90-Day Sexual Risk Assessment. This adds a degree of certainty to the treatment process. At the end of the evaluation, families know if their son needs sex-specific treatment.
The assessment includes a clinical polygraph done by an independent licensed polygraph examiner. Once the polygraph has been successfully passed parents will then select a licensed independent psychologist to complete the sex specific evaluation.
The assessing psychologist will review all clinical notes and information provided by our clinical, residential, and academic teams so they have comprehensive information about your son. The assessing psychologist will then make recommendations to you. The recommendation will tell you the best way to help your son recover and your family heal.
What Is A Holistic Approach?
When your son comes to Oxbow Academy, he will experience a holistic approach. That means he will not be treated as a diagnosis. He will be treated as a whole person.
Your son's behavioral, emotional, and social problems will be addressed. These aspects of his life contribute to his sexual issues.
At Oxbow Academy, your son will learn to build on his strengths. He will take part in experiential therapy. The therapy will link motivating change to memorable events. These events will stay with your son long after he has returned home.
Your son will take part in a program that focuses on values. The values of honesty, accountability, and empathy are at the heart of the program.
Your son will take part in intensive, strength-based therapy. This treatment involves weekly in sex-specific individual, family, and group therapies.
This treatment is far from a cookie-cutter approach. The therapist will tailor a treatment plan for your son's treatment needs.
Some treatment options available to your son include horsemanship, music, and art. There are also treatment groups related to developing social skills and healthy relationships. Other groups focus on adoption-related issues, emotional regulation, skill-building, pornography, and trauma.
When your son is admitted, he will also receive a full medical evaluation. A Medical Coordinator will be on staff to supervise his medication management. If your son has a medical need, it will be met. A psychiatrist will also meet your son's medication needs as needed.
Why Are The Clinicians At Oxbow Academy Unique?
If you are like most Oxbow Academy families, then the academy is not the first place you have turned to for help. Most of the families who come to Oxbow Academy have sought help from many other resources. Most resources are not prepared to assist sons with sex-specific issues.
But at Oxbow Academy, you will find a Master's level certified clinicians. These clinicians specialize in helping troubled teens with sex-specific issues.
The majority of clinicians have Certified Sex Addiction Therapist (CSAT) certification, are obtaining their certification or being supervised under the Clinical Director who is credentialed as a Certified Sexual Addiction Supervisor. This certification shows they have received training in sex-specific issues.
There are other organizations dedicated to helping people with sex-specific issues. Oxbow Academy maintains professional relationships with many of these organizations. These relationships allow Oxbow Academy to provide the best possible care.
For example, the academy is a member of the Association for the Treatment of Sexual Abusers (ATSA). ATSA is an international group dedicated to promoting research and professional education. Oxbow Academy is proud to take part in research and education with ATSA.
The Association for the Treatment of Sexual Abusers defines best practices for treatment. The Oxbow Academy follows these practices. Following best practices ensure students receive the best possible care.
Society for the Advancement of Sexual Health (SASH) is a prominent treatment organization. Many of the clinicians at Oxbow Academy are members of SASH.
The Utah Network on Juveniles Offending Sexually (NOJOS) is another organization. NOJOS provides a model for working with teens with sexual issues. It advocates a holistic and consistent model. This model influences Oxbow Academy policy.
Oxbow Academy clinicians maintain these professional certifications and associations for a reason. These relationships and training allows clinicians to provide the highest level of care. Teens like yours deserve nothing less.
What Is Therapy Like At Oxbow Academy?
At Oxbow Academy, your son will be supported by different therapeutic groups. These groups will prepare your son to build on his strengths. They will provide a strong, therapeutic foundation.
You can expect your son to take part in the following types of therapy during his time at Oxbow Academy:
Individual sessions with a licensed therapist trained in sex-specific issues.
Group sessions have a psycho-educational focus. For example, group sessions may focus on developing healthy relationships. Alternatively, they may focus on trauma or adoption issues.
You will also play an important role in your son's healing. You will take part in family therapy via phone or video conferencing.
Your son will have the opportunity to take part in equine therapy. Equine therapy often provides teens with insights into their human relationships.
Focus groups provide teens with an opportunity to give and receive feedback.
Individual, group and family sessions take place at least once a week. At the therapist's discretion, they may be scheduled more often. Equine therapy takes place a few times each month.
Aside from formal therapy, residential living is as therapeutic as possible. During daily living, your son receives real-time feedback in focus groups that take place daily.
Also, academic experiential activities will bolster your son's interest in the program. Some experiential activities include community service, sports leagues, and trail rides. These activities are scheduled throughout the year for level appropriate students.
Oxbow Academy's focus on experiential therapy, and a holistic approach to therapy to allow for the most robust clinical environment. This environment will allow your son to grow, learn, and heal during his therapeutic journey at Oxbow.