Keep Your Kids Safe With Parental Control Apps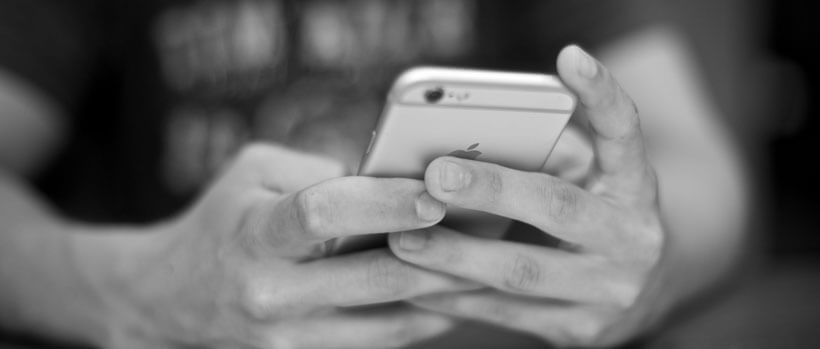 Parental Control Apps
With all the dangers in the digital world, how can we protect our teens? More and more parents are turning to parental control apps to manage their teen's smartphone use.
Using Parental Control Apps to Help Your Teen
Parental control apps shouldn't be used to spy on your teen. Sneaky behavior like that is not an effective way to teach your teen how to behave responsibly online and can also damage the trust in your relationship. Instead, communicate openly with your teen alongside your parental control app. Strike a balance with your teen between parental supervision and their growing need for independence. Let them know the harmful ways that smartphones can be used and how they can use their smartphones safely.
iPhones and Androids
Note that since iPhones impose limits on what third-party apps are able to control, parental control apps cannot monitor texts, limit how long teens use their phones or block specific contacts on iPhones. Androids, on the other hand, allow for more control over your teen's phone. Either way, there are a lot of great apps available. Here are the pros and cons of some of the more popular parental control apps:
Norton Family Premier
Pros
Great location tracking features
Easy-to-configure restrictions and profiles
Robust web content filters
Cons
Limited message monitoring
Can't place time limits on specific apps
Price: Norton Family Premier costs $50 per year and can be used for ten devices. If you purchase Norton's most expensive antivirus suite, Norton Security Premium, Norton Family Premier comes with it for free. Norton Security Premium costs $90 per year, but it's often discounted for as little as $60. At that price, getting Norton Family Premier and Norton's antivirus protection for $10 more is a great deal.
PhoneSheriff
Pros
Extensive time-limit controls
Keeps record of browsing and texting even when teen deletes their history
Strong location features, including geofencing and a panic button for alerting contacts to teen's whereabouts
Cons
Difficult to install
Blocking websites is cumbersome and filters can be hit-or-miss.
Price: For three devices, PhoneSheriff costs $90 a year or $50 for six months.
ESET Parental Control for Android
Pros
Easy to set up web filters and time limits
Strong app-management tools
Fast location tracking
Cons
Doesn't log location history
No tools for monitoring social networks or contacts
Time limits lack precise control over individual apps
Made for Androids, not iPhones
Price: For an unlimited number of Android devices, you can pay $30 for a year subscription or $45 for a two year subscription.
Net Nanny
Pros
Intuitive user interface makes it easy to block apps and set time filters
Age-based profiles speed up setup
Mobile browser can mask profanity on non-restricted sites
Cons
No geofencing
Can't set time limits on specific uses
Price: Net Nanny costs $60 a year for up to five devices.
My Mobile Watchdog
Pros
Easy to review web browsing history
Simple installation process
Temporary blocking feature
Cons
No geofencing
Cumbersome app-management tools
Cluttered activity log
Price: For five devices, My Mobile Watchdog is $15 per month or $100 per year.
Mobile Spy Basic Version 7
Pros
Extensive logging capabilities
Alerts for when a particular number calls your teen's phone or when the device leaves an approved area
Cons
Challenging installation process
Can't block specific callers
Can't set time limits on apps
Price: Mobile Spy Basic Version 7 costs $100 a year for three devices.
Disney Circle
Circle allows you to pair with your home Wi-Fi and manage every device connected to your network, both wireless and wired, without ever needing to put software on them.
Pros
Covers all devices connected to the Wi-Fi network without needing to install controls on each individual device
Easy Set-up
Set time limits by the person, app, or category
 Can cut off Internet access at bedtime
Pause option for the internet
Cons
Identifying devices correctly during setup can be time-consuming
Texting and calling don't turn off during bedtime hours
Can cause alarming error messages in the browser
It isn't compatible with all routers
Without a subscription, parental controls/filtering do not apply if you're away from your home network
Price: $99 for the circle device, although once your kids leave your home wireless network or switch over to cellular data instead of Wi-fi they will no longer be covered to the settings you set up. Circle does offer a subscription-based service, Circle Go, that takes all the settings you set up for your family members at home and can extend them to any network, including 3G/4G LTE.