What are the benefits of service learning?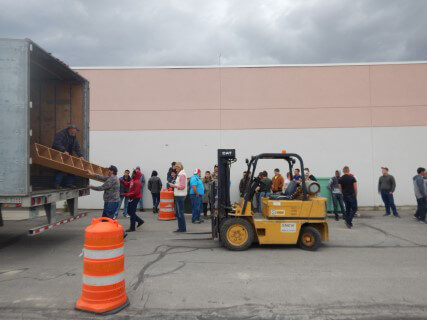 Why is it important to get outside of the classroom, and what are the benefits of service learning? Many schools such as University of Minnesota, California State University and Corporation for National and Community Service all have found a number of benefits from various research studies. Here are a few listed:
Promotes learning through active participation and hands on learning
Develop hands-on experience that could possibly lead to an internship
Create values and beliefs and act on them
Allows an opportunity for students to use skills and knowledge in real-life situations;
They see their efforts making positive contributions to their community
Can lead them to enjoy learning
Increases pride of place and sense of self
Can contribute to a desire to complete both school and contribute to community.
In fact "the National Research Council declares service-learning one of the most effective approaches for engaging students and boosting learning."
Academic Experiential Activity: Service Learning
Our Academic Director, Cindy Lindsay, who understands what are the benefits of service learning, found an opportunity for our students to help a local school college, Snow College, unload about 100,000 donated books to their campus. Cindy had the help of one of our students who was in need of a service project to obtain the highest residential level, interdependent. The interdependent level is designed for those students who demonstrate strong leadership ability, set a positive example, and are willing to serve those around them. Cindy and this student were able to create a successful service learning project for one of our Academic Experiential Activity, which happens every Friday, where our students participate in hands on learning outside of the classroom. Over all it was a great way for our students to serve in the  community, and participate in developing a stronger sense of character! To read more about other Academic Experiential Activities feel free to find them here.