Parent Seminar: Healing through music, therapy, and family hugs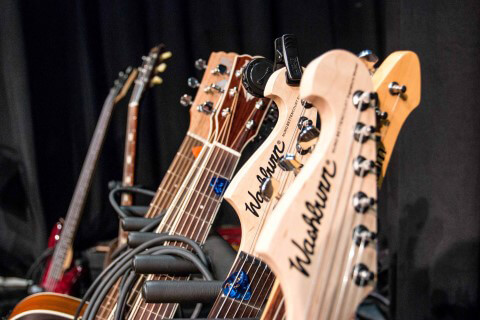 Have you ever wondered what Oxbow really means and why we are called Oxbow? An Oxbow is a U-shaped bend in the course of a river. Our mission is to help young men who have deviated from the normal course because of sexual issues and guide their way back. These young men have not only deviated from mainstream society, but also away from their family relationships, which has led to pain, mistrust, and hurt. Our goal is to help them take the steps necessary to find their way back to their family in a healthy and healing relationship. This is why I love our parent seminars. It provides a window of opportunity where we as a team get to see all the pieces come together for many of our families. During this time, families who are just starting the fight get to express their deep hurt. Other families who are mid-struggle are beginning to experience a healing period, and our soon to be reunited families, are often tremendously grateful for the everlasting change in their children.
During our most recent parent seminar, our Clinical Director, Todd Spaulding, was able to present to our parent's information on trauma, grief, and loss. This topic is very important to many of our parents who are grieving the loss of hopes and dreams they had for their son. It touches those who are experiencing trauma or pain from past experiences with their sons, along with helping those who are trying to pick up the pieces and decided "what now?" This grieving process is very important for any parent who has had to make the decision to place their son at a residential treatment center and now face the temporary loss of their son. Many parents express that they know this is the right step to take, which shows their true love for their son, yet it is still painful. It's important to validate those feelings, work through them, provide self-compassion and care, and then start re-writing a new story of hope. While many of the events or choices these young men have made have affected their youth, we are all working as a team with the families to help establish a brighter future. Todd Spaulding always provides a safe, and captivating presentation, allowing the parents to talk about this difficult, yet necessary process.
Afterward, we were able to provide an equine experience with our Equine Director to help parents further understand what we discussed as a group through an experience with the horses. This gives parents the firsthand opportunity into experiencing what equine therapy is like for their son.
Next is parent support groups which also provide a safe place for parents to come together and talk to other parents who are going through similar issues. This helps parents realize they are not alone – which is an important step towards moving through grief and loss. We get to see parents start to connect and tell their stories, offer support, and even provide hope.
Lastly, we got to finally all come together and enjoy a wonderful talent show provided by our music director and students, which was capped off by a wonderful slideshow. Here is where things come full circle. There was one mom in particular that I helped admit her son into the program. Her last parent seminar she felt discouraged and hopeless for the pain her son and family were going through. She even brought her son back early due to his disrespectful behavior and went on a trail ride with just our Equine Directors, Tony North, in order to take care of her own pain and worries from her son's behavior. This parent seminar was different. As her son got on stage to perform his piece, he dedicated it to his mother. Here is a clip below that shows part of his piece. His talent not only shines through but also his love for his mom. After he finished, he and his mom embraced off stage. As tears flowed down his face, you could see him say, "I am so sorry mom," while being embraced by his mother. As myself and others watched this special moment, we all felt the same heartfelt feeling sensation of "this is why we do what we do." It's sacred to watch boys make their way back mainstream to be reunited with their families. To see the healing process in motion. To redirect those who have deviated off the main course towards healthy and loving relationships. This is what Oxbow means, and why we passionately work together as a team to help the families in our program.