The Harmony Between Music, Therapy and Teens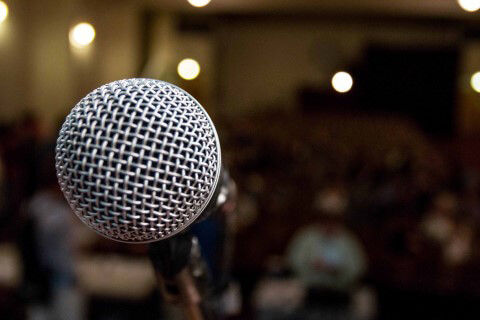 The harmony between music, therapy, and teens started with our Executive Director, Shawn Brooks. He had a vision of how the music program would grow and develop. It has taken us some time to find the right music director, and develop the a system that  would meet the needs of all our students and their different skill levels. We have gone from teaching just guitar once a week, to having our boys perform at parent seminar, to having a full Battle of the Bands with our sister programs. Shawn shares his vision of the music program, and what inspired him to start it. He states: "All my life music has been a part of me, and I learned from my dad to use music as a healthy coping skill. I always felt that music played a prominent role in brain development. I personally grew up playing guitar with my dad. Our program started out slow, but when Dallin Roberson came on board he transformed the music program to meet each student at their own skill level. He really is the one that has taken the music program, advanced it, and made it what it is today."
How Teens Benefit Therapeutically from Listening, Learning, and Playing Music
The benefits of listening and playing music are many.* A few of them are listed below:
Helps control blood pressure and heart-related disorders

Help treat stress and depression

Can boost academic achievement

Aids in treating PTSD

Boosts brain development in young children

Helps children improve reading skills

Help improve sleep
* Doctors Now Prescribe Music Therapy for Various Conditions 
A recent study titled, "Adolescents' Expressed Meanings of Music In and Out of School," by Patricia Shehan Campbell, Ph.D., of the University of Washington, found that   playing music provides a sense of belonging for teens, helps them develop identity and freely express themselves, helps adolescents release or control emotions, and helps with coping with difficult situations such as peer pressure, substance abuse, pressures of study and family, the dynamics of friendships and social life, and the pain of loss or abuse. This study outlines what music and music making means to teens. The findings were published in the Fall 2007 issue of the Journal for Research in Music Education.*
* Meaning and Importance of Music Participation in the Lives of Teens
Battle of the Bands
This last Battle of the Bands really signified the amazing impact our music program has on our students. Our goal as a program is to integrate what the students are learning in their sessions, and apply the skills to their lives academically, residentially, in their relationships with peers, staff members and family, and while they are participating in experiential activities that we provide. This is the sweet spot of treatment when all things learned clinically comes full circle and clicks in our student's brain. This is when real long-lasting change happens, and where true harmony happens. We saw this as one of our students performed in our last Battle of the Bands. Shawn Brooks shares with us the amazing progress he saw this student make in our music program:  
When Joseph* came on as a student at Oxbow, he was very quiet and reserved but would struggle with rage outbursts. He would lose his ability to cope. He was unable to manage his anxiety. When he started getting into the music program, he started out slow, but as he developed his music abilities, he was able to manage his anxiety as well. The thing about music, it is very real and tangible; it helps students stay present rather than disassociate. It helps ground our students. When Joseph first competed in the Battle of the Bands, he was really nervous to get on the stage and almost didn't. The second performance he was still anxious, yet his skill leveled improved and he had moved on to singing. As he progressed, we noticed a decrease in his rage and dysregulation. He seems to be managing his anxiety and overwhelming feelings better. On his third performance, he reached a level of presenting himself where he was able to inspire the audience to the point that people couldn't stay seated. He absolutely nailed that performance by connecting with the crowd. That is really rare to do, and he now sees himself and the world differently. He is confident.  He can see himself as he is and accepts himself in this world. For this reason, alone, I am glad we were able to stick it out with our music program, instead of giving up on it.   
Brene Brown, a scholar who researches shame and vulnerability, talks about the importance of courage and showing up. She states that "courage starts with showing up and letting ourselves be seen." Our student, Joseph, did just this as he sang "Dream On," and got so into it, the crowd was cheering and chanting his name by the end. He shares his personal experience of that moment below:
When they called me up to sing, I was really nervous, even though I had done this before. There is something about singing in front of girls and other people.  I went backstage and prayed before I started; I shook things off and thought to myself, "I'm going to do this!"  As I was singing, they started chanting my name and I was like, "This is awesome!" That has never happened in my life. I've done solos before for church, but never experienced something like this. The chants gave me a burst of confidence. That feeling kept me going, so when we hit the "Dream on" part of the song, and one of the guys was doing his guitar solo, I thought, "This is freaking good!"  As I watched everyone gets into it, I started to get more into it myself. When I jumped down to the lower stage I thought, "I am going to rock this!"  When I got to the high part I thought, "I am going to give this my all," and everyone started to stand up and cheer. It felt really awesome!
My therapist always talks with me about shame in therapy because I used to put myself down. Now, every time I feel that urge of shame, I always look back to the Battle of the Bands and think, "that may be the old me or what I use to do; I have changed so much, I need to focus on the new now."  What I got from this experience was, you just have to go for it – anything you want to do, or that you're nervous about, you just have to show up and things will happen. And if you sit around nothing will happen.  This type of stuff makes me want to do it more. In the end, I thank my band most of all. I also thank Dallin for pushing me to this point. My mom always said one of theses days, God is going to choose me to do something big with music, which I feel like one of theses days is going to be possible.
Julie Anderson, our Family Services Director, was at the Battle of the Bands, and she had this to say about the event:  
It was absolutely amazing!  I loved watching so many kids perform who had never picked up a guitar before coming to Oxbow, or ever sang in front of an audience; it was so inspiring!  Our students' performances blew me away!  Watching these guys stand up on stage and sing and play their hearts out gave me goosebumps!  You see, many of the boys that performed that day have autism, low self-confidence or are painfully shy; this was something that was WAY out of their comfort zone.  To see them overcome their fears and knock it out of the park was incredible!  When Joseph was singing, I literally had tears fill my eyes as I was listening to the crowd cheering for him and watching him get lost in his performance!  It is an experience I will never forget!  I was so proud of everyone!
Oxbow Academy is grateful to provide amazing opportunities like this for our students who are figuring out their strengths, skills, and identity, apart from their sexual issues. This allows our students to develop a stronger sense of self, and ego strength. This allows them to realize that they do not have to be defined by their past negative behaviors, and if they "show up" to try hard and new things, they can better understand their worth as a human being in this world. It was amazing to see the harmony of how music, therapy, and this boy came together to allow his character to grow into true confidence. 
* Name has been changed to protect the identity of the student